This year they are moving the location of Burning Man about 1 mile north east and rotating the layout a bit. But for the most part everything stays the same. 🙂
We are planning on camping at 5:30 and Destiny.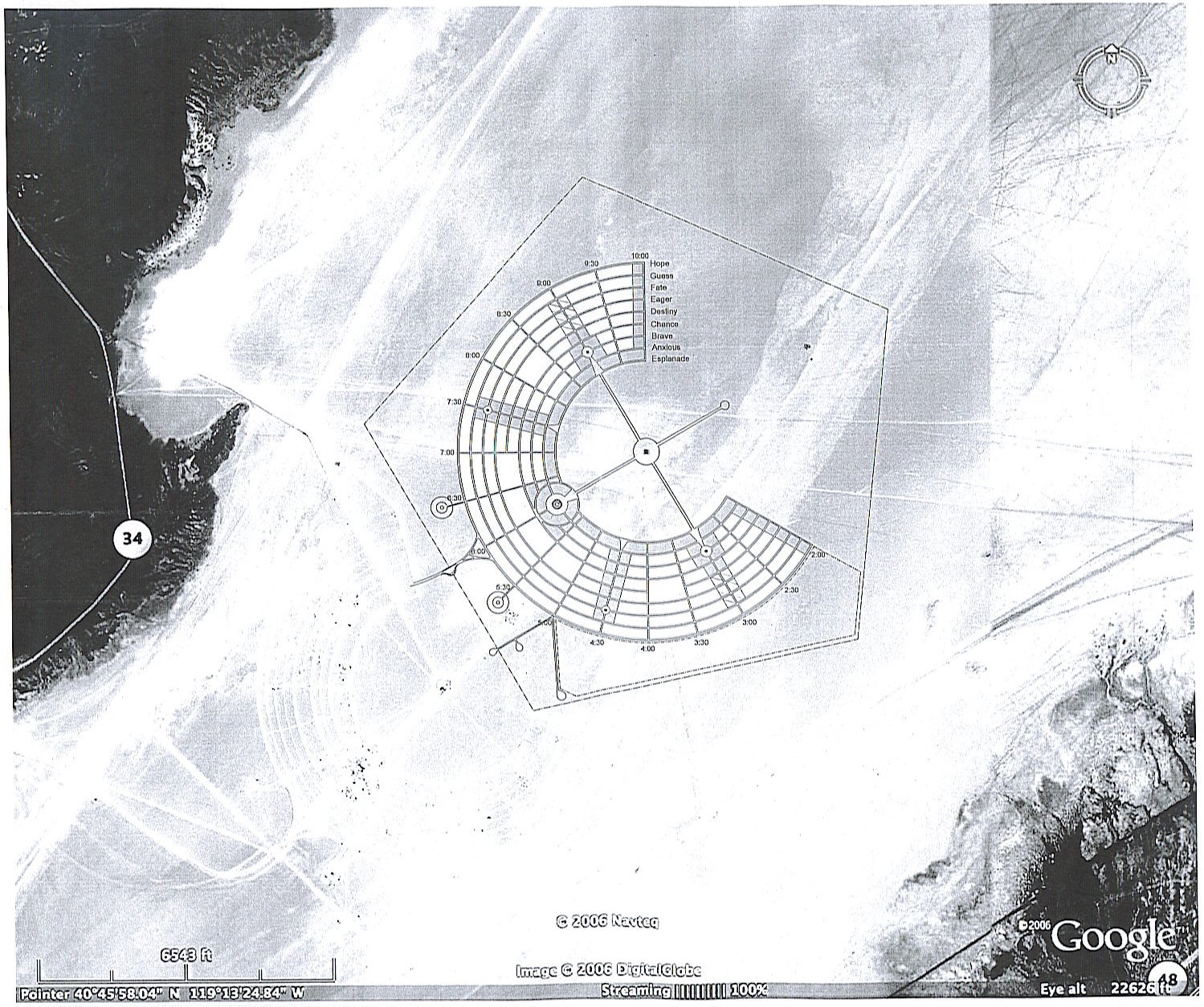 I just installed Windows Live Writer and am trying it out. As far as Microsoft Applications go its pretty flexible, and supports a lot of types of blogs. Initially written for Windows Spaces (a competitor to MySpace), the editor is able to update Microsoft's blog sites, as well as many other types and api's (Blogger, Moveable Type, Live Journal, and others). Pretty much making this tool a universal blog updater.
For me the benefit is the ability to do spell checking, because as anyone that knows me knows... I can't spell to save my life.
http://download.microsoft.com/download/f/9/a/f9a19f2d-cec4-4a25-9b0b-eb9655ea7561/Writer.msi
To use WLW against Drupal, you need to use the Custom Moveable Type setting and make the URL, utilizing your username and password.
All posts are done as personal blog entires, not as Stories.  WLW reads in your existing categories from Drupal, and allows you to select them prior to uploading. So I have just started playing with it, and will be looking to use this application with our corporate blogging solution, as well as with Live Journal.
In addition to providing text, you can also insert pictures from your local hard drive that will then be uploaded into your blog via the API. Drupal supports this functionality in the latest version (4.7.1). If your Blog doesn't support it, you can also have images uploaded to a FTP site. Again, I am completely amazed at Microsoft's effort to support many different blog solutions, besides just their own.
I ordered several blinking lights and batteries from BodyLighting.com, but in my search also came across FlashingBlinkingLights.com which also has a wide selection of lights, as well as Logo'able Blinking Ice Cubes, which when I return from the burn, I will arrange to get Brotherhood Logo'ed cubes for the VIP area next year. 🙂
I also want to get some lanyard type blinking lights to gift to people on the Playa.. this year its just hearts with SDTJ on the back.  Next year I will work on getting the )'( 2006 logo'd on them either with a sharpie, or if its cheap have the vendor do it.
BodyLighting.com as TONS of batteries specifically used by blinking lights, and offers free shipping on all orders.  You can pay with PayPal and don't get charged tax. 🙂
 After hanging out with one of my friends that is a Black Rock City Ranger, I decided to get my Utilikilt.  I tried on one of her Kilts and it fit and felt perfect!  I got an Original styled kilt, that is all black, with a 34" waist, and 21.5" length.  I am figuring after one or 2 washes I MIGHT be able to get the playa dust out of the kilt, and be able to wear it to Sabbat or Sin Factory. 🙂
http://www.utilikilts.com/Â 
Part of my planning for Burning Man has ment the collection of some El-Wire to be used to lightup myself, my ride, and my backpack. To this end I am picking up several 'drivers' which can be set to either be constantly on, or to blink at different rates. You will see from my list that I have 2 different types, some for running short runs (like 6feet for my backpack), and some that run 10+ feet (bike frame).
The nice thing about El-wire is that you can cut it to fit, and solder a male connector to it and mix and match what colors you want to power on which nites... this way you don't HAVE to be the same color every night. It also means I'm going to be able to borrow some colors from others on the Playa. 🙂 Here is my order sheet.
(2x) IM4-Regular 14 1-6ft Inverter ($5.05/ea)
http://www.coolight.com/product-p/im4-regular.htm
(1x) TL9v10 - 9v Techlight Blink+continous inverter ($10.10/ea)
http://www.coolight.com/product-p/im4-regular.htm
12 Feet of Lime Green 3.2mm Lytec ($1.30/foot)
http://www.coolight.com/product-p/02s-lg.htm
12 feet of Ultra Marine 3.2mm Lytec ($1.30/foot)
http://www.coolight.com/product-p/02s-um.htm
(4x) C01MF Male-to-Female connector kit ($1.00/ea)
http://www.coolight.com/product-p/co1mf.htm
1 foot - Black 1/4 inch heatshrink ($0.75/foot)
http://www.coolight.com/Heat-Shrink-p/1-fslash-4hsblk.htm
1 foot - black 1/8 inch heatshrink ($0.75/foot)
http://www.coolight.com/Heat-Shrink-p/1-fslash-8hsblk.htm